Chris Jonnum of RoadRacer X magazine (23), and
Neil Bayly (13), a free lance journalist filming a story for Corbin's Ride On, get ready for practice.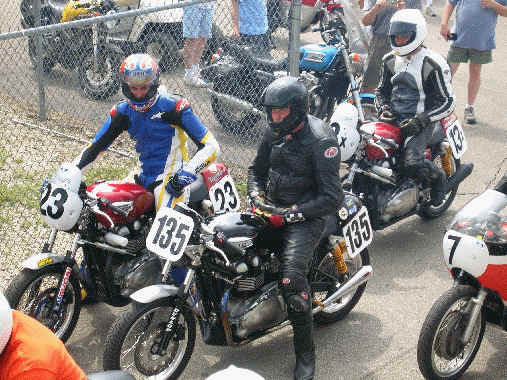 Here the boys go through Turn 7, the beginning of what
we called "The Roller Coaster". It's a fun track to ride but
some of those vintage bikes are REALLY LOUD!!