Our rearsets include the swingarm pivot supports brackets, footrest brackets, pegs, shift rod,
and mounting bolts. If you want to switch to a GP shift pattern just turn the shifter arm around
on the shaft and use the stock shift rod. The stock controls are nice bits and work quite well.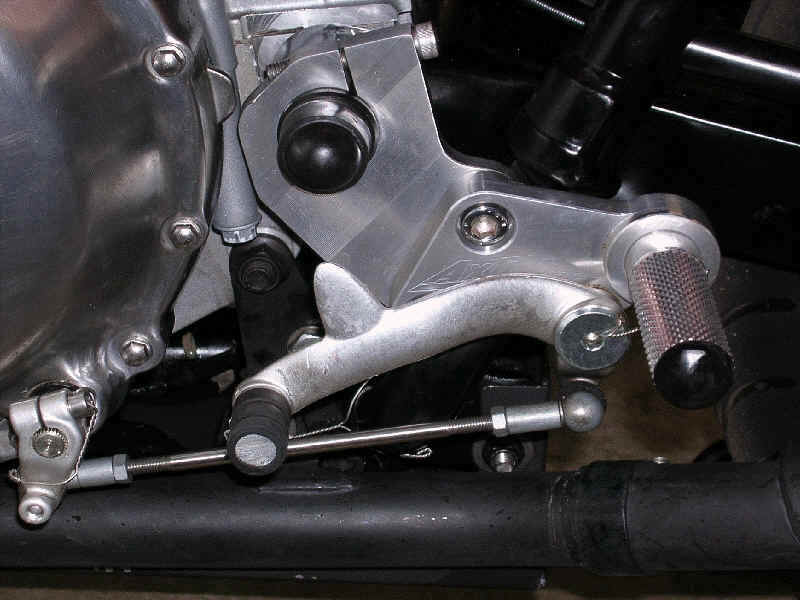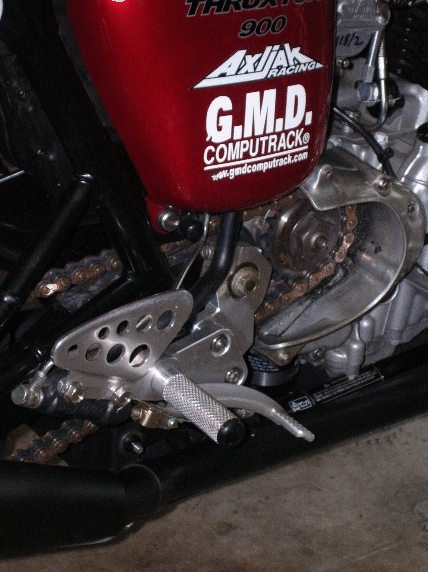 BACK