DUC PUCKS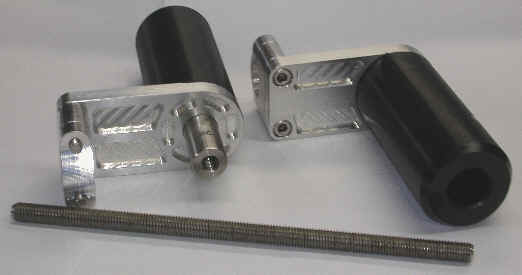 We now offer sliders for the Ducati 800/1000S and Monster models that
will directly replace other brands when they snap off. Our pucks are 2 1/4"
in diameter so you might have to take a Dremel tool and enlarge the hole
in your Supersport's fairing. For $225 you get a 12mm Stainless steel
engine bolt, 2 Stainless hex nuts, outrigger plates with clamps, and pucks
with 10mm Stainless mounting bolts. While the initial cost is higher than
our competitors, there's more to our kits and we're confident they'll
stick around when you need them the most.
Weight is 3 1/2 pounds.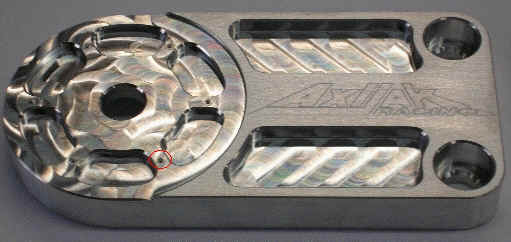 If you look at the red circle you'll see another feature exclusive to our sliders.
We machine 6 points so that they protrude from the puck mounting surface.
This bites into the pucks to keep them from rotating during a crash and
loosening.

BACK